NEW FOR 2023, PMM LIVE! MORE INFORMATION COMING SOON.

7TH & 8TH NOVEMBER 2023 | 10AM-4PM
MORE EXHIBITORS TO BE ANNOUNCED...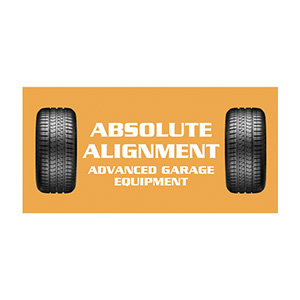 Absolute Alignment is the leading UK distributor of wheel alignment equipment for car and commercial applications. As market leaders in alignment technology, the Aldershot-based outfit offers opportunities for forward-thinking workshops, having recently launched its new Bluetooth Lite wheel aligner – which will be on the stand.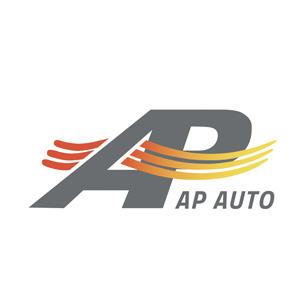 Part of the AP Air Group, AP Auto is an automotive air-conditioning specialist and distributor for Oksys charging stations. Testament to their quality, all our R134a and R1234yf Oksys machines are supplied with a three-year warranty* and built to last (*terms and conditions apply). Whether you're starting out on a budget, need to upgrade to a higher spec unit, looking for a workshop-based machine or planning to go mobile, we've got an Oksys machine for you, and can also provide competitively priced tools and consumables. Benefitting from years of industry knowledge, our commitment to customer service sets us apart and as well as commissioning new service machines we also provide technical support to ensure you get the most out of your investment. As a City & Guilds approved centre we run technical training courses from our headquarters in Gloucestershire, and if you prefer can arrange for training to take place at your premises to minimise disruption. If you are interested in booking F-gas training or learning more about the air-conditioning courses we offer, please ask at stand C14 or call Steve on 01453 796905.
AutoCare is the award-winning garage support programme available from the GROUPAUTO trading group. Part of the Eurogarage programme, Auto Care offers garages support with marketing, technical training, IT and the AutoCare branding. All AutoCare members also receive free annual subscription to the UK's premier lead generation website www.approvedgarages.co.uk.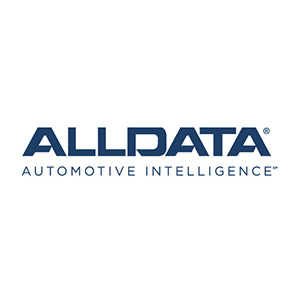 ALLDATA Repair® is the industry's #1 automotive repair software. It puts the latest, original OEM repair information right at your fingertips, covering more than 85,000 unique vehicle combinations – 95% of all vehicles on the road today. It includes TSBs, DTCs, and more than 3 million technical drawings and wiring diagrams.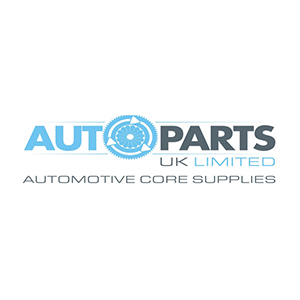 Autoparts UK Ltd are a recycling company specializing in the purchase and supply of automotive components for re-manufacture and automotive catalysts for the recovery of precious metals contained within. Autoparts UK Ltd are fully licenced by the EA as a catalytic convertor processor and have in-house analytical equipment to enable quick and accurate evaluation of new units coming into the market. The company is fully licenced by the EA as a catalytic convertor processor and have in-house analytical equipment to enable quick and accurate evaluation of new units coming into the market. We offer Starter Motors and Alternators repairs along with our DPF cleaning service.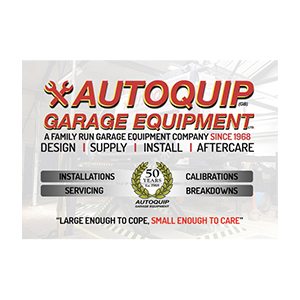 Autoquip is celebrating 52 years this year, a family business in its 3 generation. We supply everything from hand tools all the way through to commercial roller brake testers, including diagnostic equipment, MOT equipment, ADAS equipment, air conditioning as well as our own in house installation engineers. We will be working alongside several suppliers including TEXA, GYS, Milwaukee, Tech4Techs displaying all the latest products to help your business grow in the ever changing motor trade industry.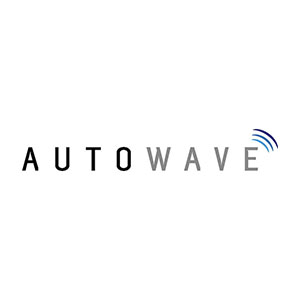 Autowave are market leaders in the supply of auto-locksmithing equipment, diagnostic tools and key cutting machines, offering a wide range of items to suit all users' needs. Backed up with our expert team of technical advisors; all of our customers benefit from our unparalleled aftersales support and unmatched product knowledge. As a supplier of multiple brands including OBDStar, Xhorse, ACDP, Auto-XT, Bosscomm and XTool and many more we can offer solutions to all ends of the spectrum.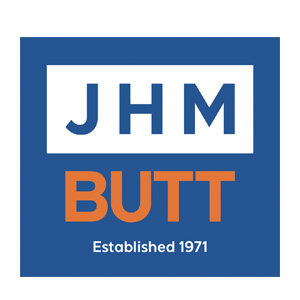 JHM Butt & Company was founded in 1971 to supply quality tools and workshop equipment to the private and public sector. A family owned business, with our own in house GEA accredited engineers. The company provides the following services: Garage Equipment, MOT Equipment, Hand Tools, Health and Safety Products and Signage and Printing.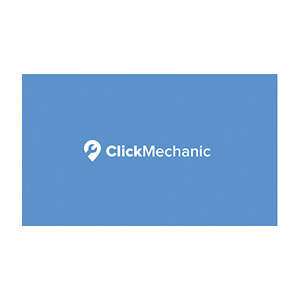 The friendly team from ClickMechanic will be at Mechanex 2022 to chat about the innovative technology behind the real-time quoting system and how mechanics are using these features to grow their business in a digital-first world. Mechanics will have the opportunity to sign up to ClickMechanic on the spot at Mechanex 2022! You can find them at stand A6.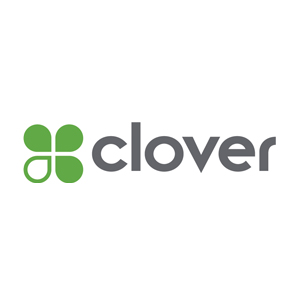 Clover provides flexible and scalable payment and commerce solutions to help your business thrive. Sell more in store, online and on the phone and discover new apps to run your business smarter, faster and easier. From hardware and accessories to software and applications, put Clover at the heart of your business.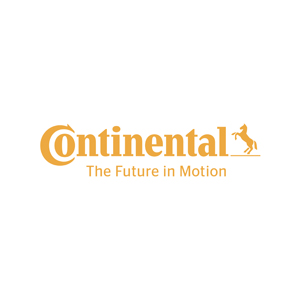 Make sure to visit Continental at Stand D33 to see our complete range of ATL and MOT bays, including the NEW 2-Post Lift, NEW Midrise Scissor lift, and the innovative NEW Autodiagnos Tire devices - the best all-rounders for changing tires with the perfect model for every type of workshop.
Cooling Edge supplies high quality air conditioning service equipment, tools and consumables to the automotive industry. Its range of equipment includes the popular Denso Kheos Plus and Kristal Base service stations. As part of its training programme the company offers the City and Guilds F Gas licence onsite throughout the UK.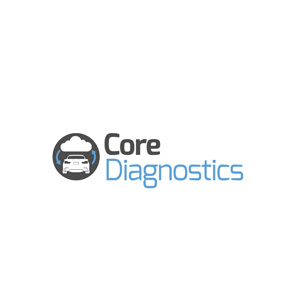 Core Diagnostics is an Over the Air remote diagnostics services backed by IMI accredited diagnostics experts ready to undertake advanced diagnostic tasks covering over 66 brands. Our service can help you with ADAS, programming and coding, secure gateway access and much more. Come ask questions at the stand!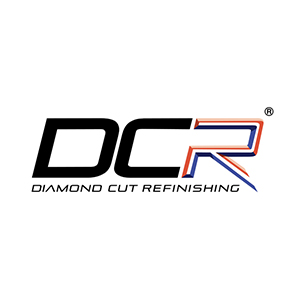 With Its light weight and small footprint, the DCR Pro is designed for both workshop and mobiles solutions to alloy wheel refurbishment. Giving saving you time and money in any workshop environment . Drop by our stand for a demo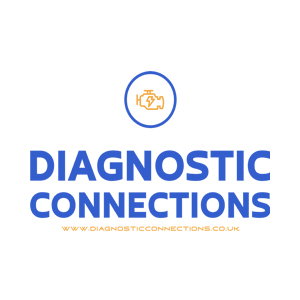 Diagnostic Connections is the UK's largest independent supplier of diagnostics, ADAS, Hubitools & PicoScope Our customers span a wide range of the motor trade including independent garages, body shops, OEM's, Police workshops & more. We will be exhibiting equipment from the worlds biggest diagnostics makers including Autocom, Topdon, Pico, Ravaglioli, and many more.
Engine Clean Solutions are the distributors for Xenum in the UK & Ireland. Xenum provide the best in innovative lubricants and 'Techno-Chemical' products for automotive, motorbikes, boating and more. Partnering with the best performing names in the market. We also distribute the Aurelia Nitrile range of gloves.
GloForce have a new and very unique range of work lights/machine lights which have magnetic goosenecks and clamped goosenecks with a range of lengths, enabling users to get light, right where they need it. They are extremely bright, dimmable, battery operated, so cordless and mobile, with run times of over 7 hours per charge.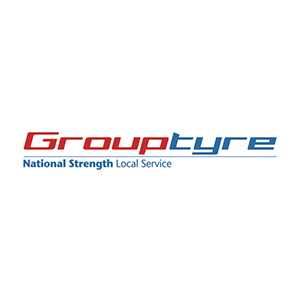 Grouptyre is delighted to be exhibiting at the 2022 Mechanex show. The UK's market leading independent national wholesaler of tyres, Grouptyre stocks a huge range of over 1.3m tyres with 455 delivery vans operating from 42 locations. Come and visit the team to see how Grouptyre can help you develop your business, with its business support, industry leading tools and market leading delivery service.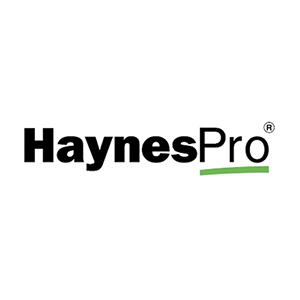 HaynesPro UK provide vehicle technical data to support garages for servicing and repairing vehicles. Visit the stand at the Sandown event for more information.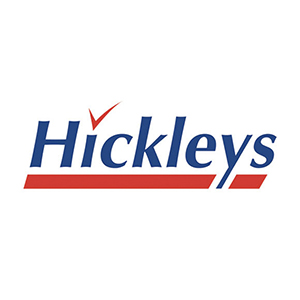 Hickleys are the UK's leading Diagnostic, Garage equipment & Auto Locksmith specialists. We exclusively distribute many of the leading products and brands in the UK. Our ethos is "value added," where not only do we offer the best products at competitive prices but ensure you receive the very best buying experience, long term support and knowledgeable after sales service. Hickeys Specialize in a wide range of products including, Automotive Key programming, Diagnostics, emission, air conditioning, Wheel alignment, ADAS, MOT bays, Vehicle lifts, Tyre equipment and much, much, more.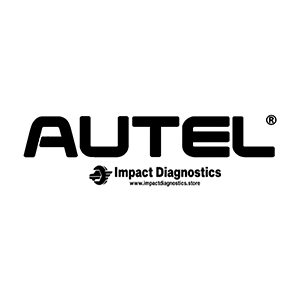 Working closely with Autel UK Impact diagnostics will once more be exhibiting the latest range of diagnostic products from Autel, including new EV Products. Also on show will be vehicle chargers from IntelliEV, Autocom Diagnostics, N2 Neuron multimeters, specialist tools from AJD, Welzh Werkzeug and more.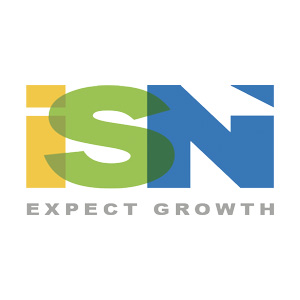 ISN Europe is the European arm of Integrated Supply Network, North America's largest independent tool and equipment distribution business. In the UK, we're a leading supplier of automotive tools, equipment and services to the UK tyre and automotive aftermarket. With fantastic equipment brands including Hofmann, Cascos, Atlas Platinum, and Atlas Equipment; covering Tyre Changers, Wheel Balancers, Vehicle Lifts, Wheel Aligners, ADAS diagnostics, Air Conditioning recharge units and MOT equipment all under one roof, we're the go-to company for all your garage equipment needs. At Mechanex this year, we will be showcasing and demonstrating a range of tyre changing, wheel balancing and wheel alignment equipment.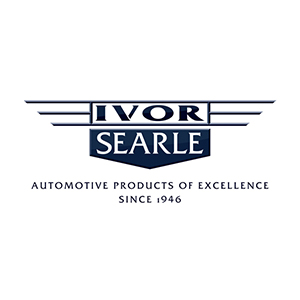 Ivor Searle's remanufactured engines, cylinder heads, gearboxes and turbochargers cost up to 40% less than OE. As a result, garages can gain competitive advantage without compromising on quality, warranty protection or service in terms of logistics and technical support. Experts from Ivor Searle will be on hand to discuss how workshops can achieve greater profitability, as well as improving their sustainability, through the use of remanufactured products.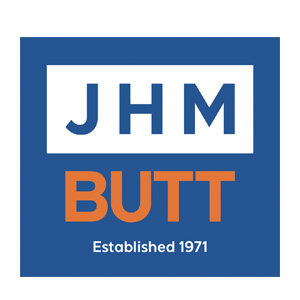 JHM Butt & Company was founded in 1971 to supply quality tools and workshop equipment to the private and public sector. A family owned business, with our own in house GEA accredited engineers. The company provides the following services: Garage Equipment, MOT Equipment, Hand Tools, Health and Safety Products and Signage and Printing.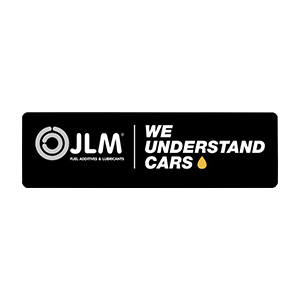 Too many DPFs are being unnecessarily damaged due to forced regens or misuse of additives which costs the motorist money and drives business away from the independent aftermarket. Kalimex, the UK distributors for JLM Lubricants, the professional additives specialists, are promoting a new campaign to help professional mechanics learn more about DPF problems and how to solve them.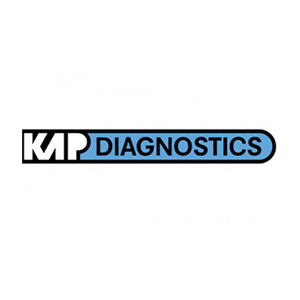 KAPdiagnostics is the official distributor of the AVDI and Abrites Diagnostics software. The next generation in Auto Diagnostics solutions. An AVDI communicates VIA OBDII port to almost any vehicle on the market to enable functionality such as Key Programming, PIN Code Extraction, Part Adaption, ECU Flash, Milage Recalibration, and much more.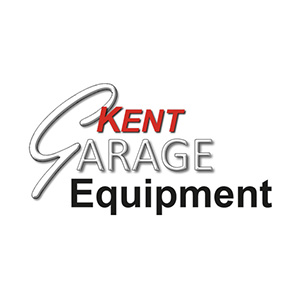 We are a family business dedicated to the supply and installation of quality equipment to the automotive industry. For over 27 years our policy is to only select products from the best manufacturers in the world. Specialising in all forms of garage equipment including ADAS, Air Conditioning and Wheel Alignment. We will be Promoting special show offers on Mahle Air conditioning units.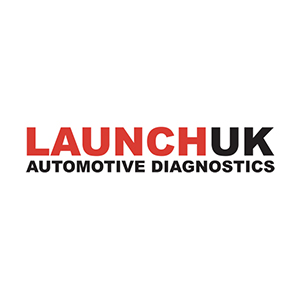 Launch has been developing diagnostics equipment for the UK since 2003 and is best known for the X431 range of OEM level vehicle diagnostics tools. As the only official importer of Launch products, purchasing direct from Launch Tech UK ensures customers receive guaranteed genuine products, dedicated technical support and fast delivery.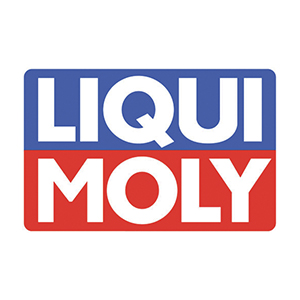 Everything that moves, works better with Liqui Moly. With around 4,000 items, LIQUI MOLY offers a global, uniquely broad range of automotive products including motor oils, additives, car care products and chemically based technical solutions for automotive applications. We are delighted to be able to bring you some of these innovations to Mechanex this year. Visit the stand to learn more.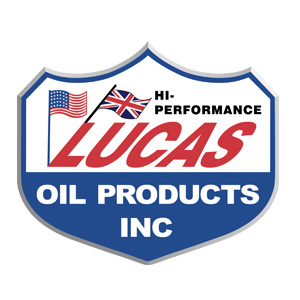 Lucas Oil was created with the simple philosophy of producing the best lubricants and additives available anywhere. We offer the most diversified range of innovative engine oil, gear oil and additive products refined by years of specialized research, development and testing. In total, our range boasts over 300 premium products.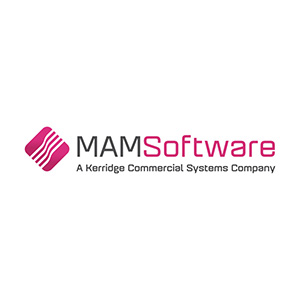 MAM Software will also be showcasing the latest version of TeamView: the paperless job card and technician's activity add-on for Autowork Online. Recent updates to TeamView include an intuitive Electronic vehicle health check (eVHC) the modern electric format to perform vehicle health checks for tablets and smartphones. The Damage inspection functionality is designed to help protect revenue, avoid costly damage claims and provide a professional service.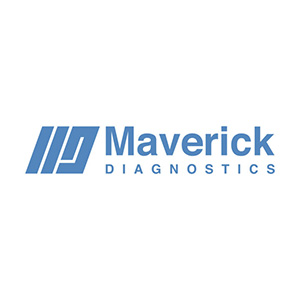 Maverick helps garages around the world to get the best possible return on investment from their diagnostic tools. TechSuite is its technical support programme covering Vehicle Technical Support (VTS) and Maverick Help Desk for OEM software and hardware support, providing your workshop with the same level of OEM support you would receive if you worked for a dealership. Visit the stand to find out more.
Merlin Diesel Systems Ltd is one of the world's leading aftermarket suppliers of diesel fuel injection. We have over 75 years of experience in the diesel fuel injection industry and distribute to more than 100 countries worldwide. We are authorised distributors for Delphi Technologies, Bosch, Denso, Perkins, Continental, DISA, Stanadyne, Yanmar, Hartridge, Robiel, and VDO. Our product range covers automotive, plant, industrial, rail, and marine applications. We also manufacture our own range of Diesel fuel injection test equipment and our machines are serviced worldwide. Merlin Diesel Systems operate from four locations: our headquarters in Preston, Lancashire; Halifax, Yorkshire; Harrow, London and Shanghai, China; operating remanufacturing facilities out of all three UK sites.
MOT Manager is a cloud-based system built to assist garages and dealerships with their daily automotive tasks. With no software installation needed, MOT Manager can be set up in as little as an hour and can be implemented across all smartphone, laptop and tablet devices. The system is linked with the DVLA/DVSA to provide truly accurate data and an unlimited MOT text reminder facility. This process is fully automated and branded from your garage. It only requires a mobile number and vehicle registration, which means every single customer can receive a text message reminder, regardless of the job they are booked in for.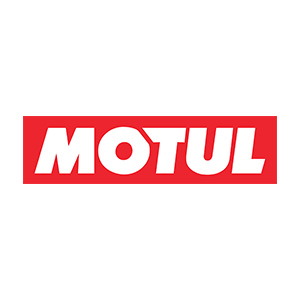 Motul is a name that is familiar to motorsport devotees and motorcyclists the world over, but the brand has been lubricating machines since long before the invention of the motor car. Today the brand is going stronger than ever and is now aiming to make a significant mark in the UK aftermarket and garage sector. Motul's business reflects its philosophy: "Casted, Drilled, Filled." It provides metal working lubricants for the machining processes that transform melted metal into die casted metal structures and then the for the milling and drilling processes that transform the metal into finished parts. Ultimately, Motul, of course, provides lubricants to get the best performance for all types of engines.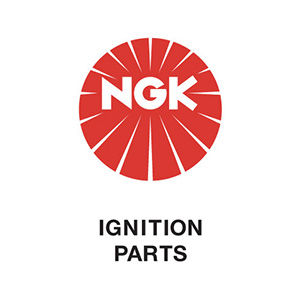 Ignition and sensor specialist NGK Spark Plugs (UK) Ltd will be focusing on its recently introduced EGR valves range when it exhibits at MechanEx on stand B2. The launch in March this year saw 45 references being released with the valves being the equivalent to their original equipment (OE) counterparts.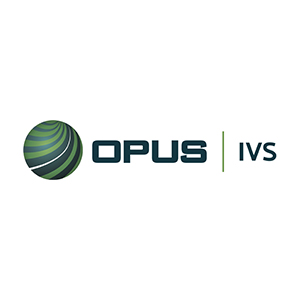 Opus IVS helps independent workshops repair the most complex vehicles fast with diagnostics, programming and live repair guidance from OE brand-specific master technicians. Opus IVS, is a tested and proven diagnostic scanning, calibration, programming and support resource for workshops globally. Its industry-leading diagnostic solutions help workshops reduce repair times and improve customer satisfaction.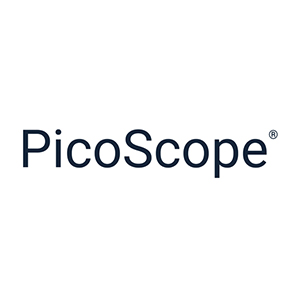 PicoScope is considered the world's leading supplier of Oscilloscope Diagnostic tools, with the latest 4425A PicoScope, Pico Technology has once again pushed the world of Diagnostics forward. Visit us on Stand D72 to find out more about our PicoBNC+® probe connectivity, our latest PicoScope 7 software, and how PicoScope will help you diagnose the low-carbon vehicles of the future.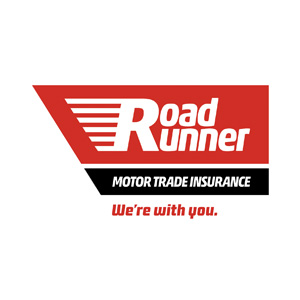 We are Road Runner, the original motor trade insurance specialists. For the past 25 years+, we've been offering Road Risks, Liability and Premises cover for independent motor traders. In fact, we were one of the very first brokers to specialise in this area.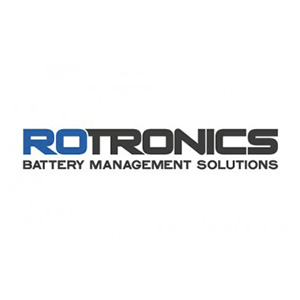 Rotronics provides high-quality battery management technology and is the UK partner for Midtronics and CTEK, specialising in battery management solutions. To explore opportunities that offer the right solutions, they place a premium on quality and long-term problem-solving. Make time in your day to meet with Ken Clark, Managing Director, and the team as they demonstrate the Midtronics CPX900, DCA8000, and industry-first ROBIS at stand C2.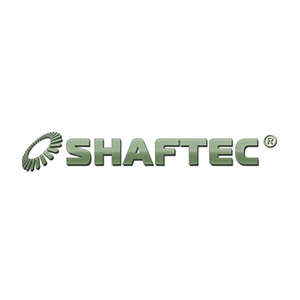 With more than 500 distributors, the business supplies: Remanufactured & New components consisting of: Driveshafts; Brake Calipers; Hydraulic Steering Racks & Pumps – with a growing focus on Electric Power Steering (EPS) components, along with CV Joints and boot kits for passenger cars (PC) and light commercial vehicles (LCV) to motor factors and distributors across the UK & European aftermarket.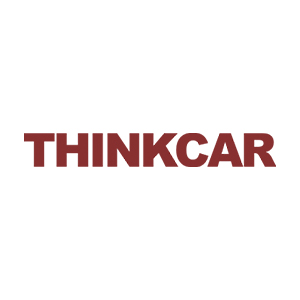 Thinkcar UK is a new name to the UK Diagnostics industry, however they have the DNA of one of the worlds largest global diagnostic brands. This time it is all about Thinkcar. On display will be one of the most complete and exciting ranges to be released in the UK for years. From personal tools perfect for a technicians box up to the range topping Euro MAX with 4 channel scope. Come and see us at the stand at Sandown.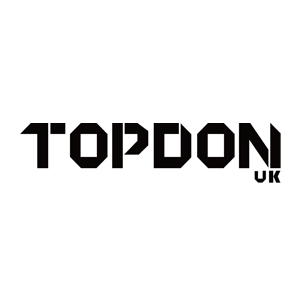 TOPDON UK cares about supporting customers through our very own UK product support line. Founded in 2018 TOPDON quickly gathered the attention of automotive experts, DIY gearheads, and trained technicians to provide users with a premium service. We are focused on chasing higher accuracy, more efficiency, and creating cutting-edge technology solutions for our customers.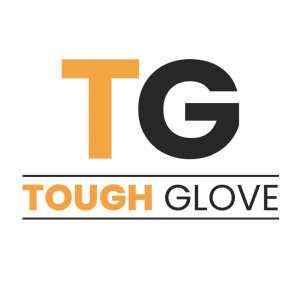 Tough Glove Ltd are trusted suppliers of protective disposable gloves for automotive, construction and industrial workers. Our disposable gloves provide outstanding resistance to punctures, chemicals and germs. All Tough Glove products are durable, strong and resilient to wear, which is why we are the chosen protective glove supplier for mechanics, construction workers and cleaners around the world. Tough Glove. Because Tough Jobs Need Tough Gloves.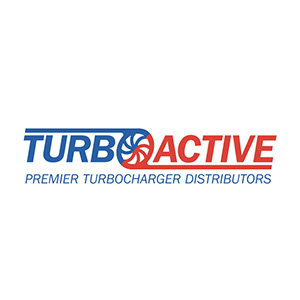 TURBOACTIVE, one of the UK's largest independent turbocharger distributors and remanufacturers, will be exhibiting at this year's Mechanex. The company supplies the majority of the country's largest motor factors and buying groups, and also supplies into the industrial and commercial sectors for HGV, off-highway, agricultural and marine. Visit the stand and take part in our turbo competition and be in to win one of 20 branded prize packs worth £40 each!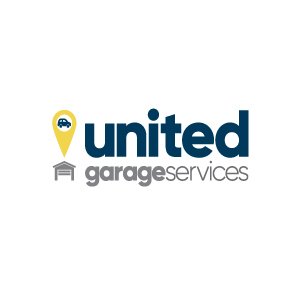 A comprehensive support programme for independent garages, available exclusively through UAN parts distributors. Offering garages 6 days technical training, including EV and MOT courses, as well as support on Marketing, IT, and branding. All United Garage Services members also receive free annual subscription to the UK's premier lead generation.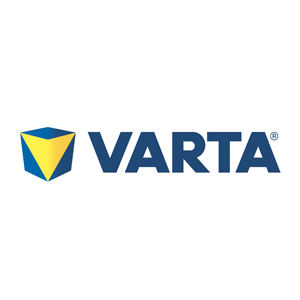 VARTA Batteries are looking forward to showcasing the very latest in automotive battery technology to the UK's most forward thinking workshop technicians at Mechanex 2022. The VARTA team will be on hand to discuss the challenges of battery replacement on modern vehicles and how VARTA can provide solutions to make battery-related jobs easier and more efficient.
SANDOWN PARK
PORTSMOUTH ROAD
ESHER
SURREY
KT10 9AJ
BY CAR
The arena is close to the M25 and is easily reached by car. Parking is FREE.
BY TRAIN
Esher railway station is a 10 minute walk from the arena.