7TH & 8TH NOVEMBER 2023 | 10AM-4PM
MORE EXHIBITORS TO BE ANNOUNCED...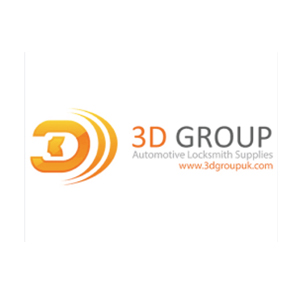 Come and see 3D Group – the leading automotive locksmith suppliers in Europe, supplying replacement car keys, key cutting machinery, diagnostic tools and more with up to 50% discount on stand.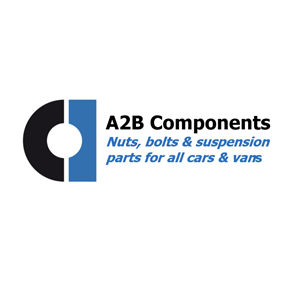 A2B Components primary objective is to simplify the work for mechanics. We recognise that time is of the essence, and getting the vehicle off the ramp promptly is imperative. Therefore, we ensure that our products are built to withstand these challenges and meet the highest standards of reliability. We provide comprehensive solutions conveniently packaged in a single bag, including the main part and all necessary fittings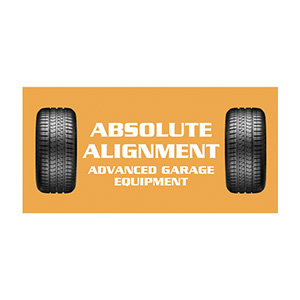 Absolute Alignment is the leading UK distributor of wheel alignment equipment for car and commercial applications. As market leaders in alignment technology, the Aldershot-based outfit offers opportunities for forward-thinking workshops, having recently launched its new Bluetooth Lite wheel aligner – which will be on the stand.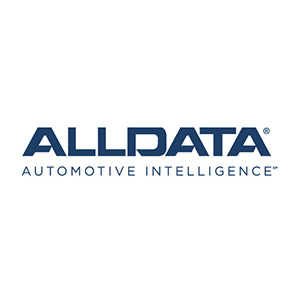 ALLDATA Repair® is the industry's #1 automotive repair software. It puts the latest, original OEM repair information right at your fingertips, covering more than 85,000 unique vehicle combinations – 95% of all vehicles on the road today. It includes TSBs, DTCs, and more than 3 million technical drawings and wiring diagrams.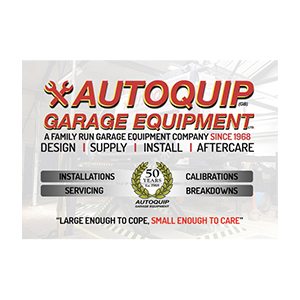 Autoquip supply everything from hand tools all the way through to commercial roller brake testers, including diagnostic equipment, MOT equipment, ADAS equipment, air conditioning as well as our own in house installation engineers.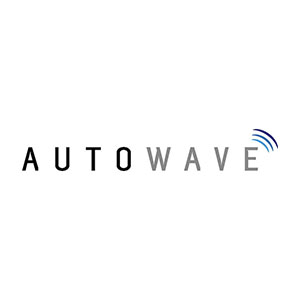 Autowave are market leaders in the supply of auto-locksmithing equipment, diagnostic tools and key cutting machines, offering a wide range of items to suit all users' needs. As a supplier of multiple brands including OBDStar, Xhorse, ACDP, Auto-XT, Bosscomm and XTool and many more we can offer solutions to all ends of the spectrum.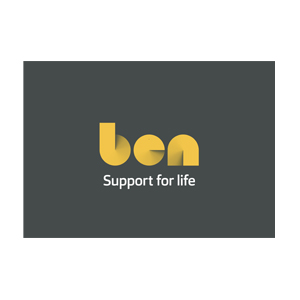 Ben is the charity dedicated to supporting the people of the automotive industry, providing support for life for them and their family dependents. Ben works with people to improve their lives through its free and confidential online self-help, helpline and support services. Ben provides life-changing support to those facing crisis as well as helping them prevent crisis.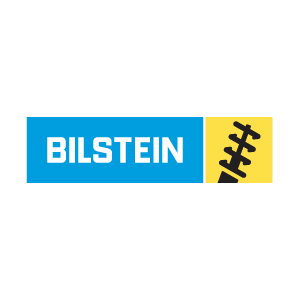 Decades of experience, especially in active suspension systems, make BILSTEIN the leading OE premium supplier in its field and gives car manufacturers the decisive development edge. Creating great confidence in the aftermarket, BILSTEIN guarantees 100% OE quality and functionality.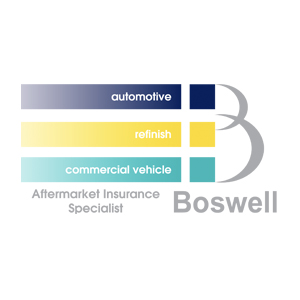 Boswell Aftermarket are a Chartered insurance broker that has provided specialist insurance to the automotive aftermarket for over 40 years. We work with nationally recognised automotive trade organisations and industry-leading insurers, to provide insurance coverage to over 1,200 aftermarket businesses across the UK.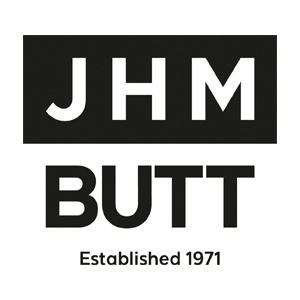 JHM Butt & Co Ltd are a leading Garage Equipment and Workshop Tools distributor with over 50 years of experience in the Automotive and industrial markets. At Mechanex we will be showcasing equipment such as tyre changers, wheel balancers, coil spring compressors and more. Come by stand B8 to discuss your garage needs.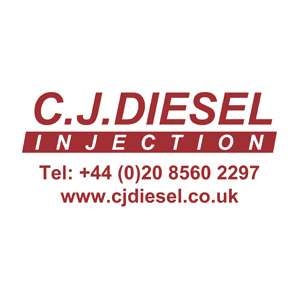 C J Diesel is the premier destination for all fuel diesel injection repairs across London, The South East and beyond. With all the latest equipment from Bosch, Hartridge, Merlin, Rabotti and Stardex. We re-manufacture all makes of diesel injection equipment, including Bosch, Delphi, Denso, Siemens, VDO, Stanadyne, L'Orange and CAT. Our Custom base includes everything from local garages and dealerships, to hovercrafts and oil rigs.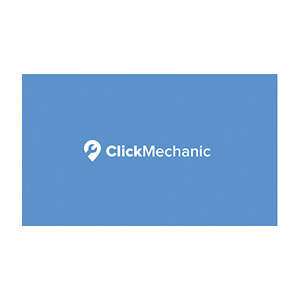 At ClickMechanic we're bringing trust, transparency and convenience to car repair. As an approved mechanic you will be able to speak with our dedicated account management team who are there to help you out with any feedback or questions you may have about your account. Our amazing onboarding team will also be happy to assist new mechanics sign-up and get on our network within minutes!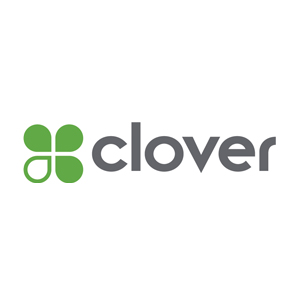 Clover provides flexible and scalable payment and commerce solutions to help your business thrive. Sell more in store, online and on the phone and discover new apps to run your business smarter, faster and easier. From hardware and accessories to software and applications, put Clover at the heart of your business.
Cooling Edge supplies high quality air conditioning service equipment, tools and consumables to the automotive industry. Its range of equipment includes the popular Denso Kheos Plus and Kristal Base service stations. As part of its training programme the company offers the City and Guilds F Gas licence onsite throughout the UK.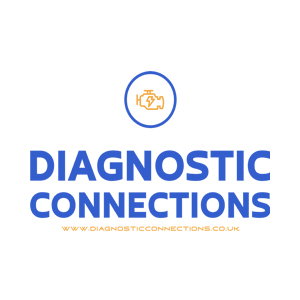 Diagnostic Connections is a leading independent supplier of diagnostics, ADAS, Hubitools & PicoScope Our customers span a wide range of the motor trade including independent garages, body shops, OEM's, Police workshops & more. On show will be equipment from the worlds biggest diagnostics makers including Autocom, Topdon, Pico, Ravaglioli, and many more.
GloForce have a new and very unique range of work lights/machine lights which have magnetic goosenecks and clamped goosenecks with a range of lengths, enabling users to get light, right where they need it. They are extremely bright, dimmable, battery operated, so cordless and mobile, with run times of over 7 hours per charge.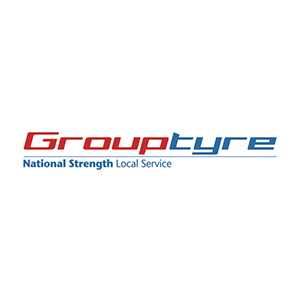 The UK's market leading independent national wholesaler of tyres, Grouptyre stocks aover 1.3m tyres with 455 delivery vans operating from 42 locations. Visit the stand to see how Grouptyre can help you develop your business, with its business support, industry leading tools and market leading delivery service.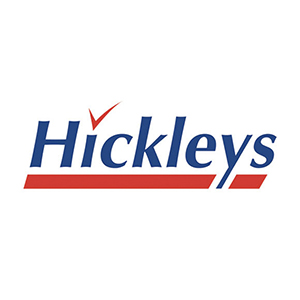 Hickleys are the UK's leading Diagnostic, Garage equipment & Auto Locksmith specialists. We exclusively distribute many of the leading products and brands in the UK, specialising in a wide range of products including, Automotive Key programming, Diagnostics, emission, air conditioning, Wheel alignment, ADAS, MOT bays, Vehicle lifts, Tyre equipment and much, much, more.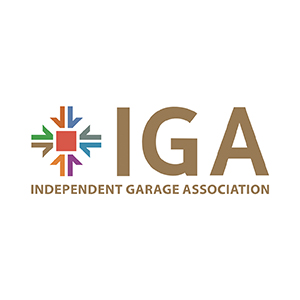 The Independent Garage Association (IGA) supports members with the day-to-day challenges of running a garage business, while ensuring that the sector's voice is heard at Government level. Visit us at Mechanex to find out about the services we offer, ask your industry questions and discuss issues we are lobbying for.
Infopro Digital Automotive is a leading player in the business-to-business Data, Software and Services for the Automotive Aftermarket. Our goal is to connect and inform all communities of the automotive aftermarket industry by providing them with key information through full end-to-end solutions that help them boost their business and work to their full potential.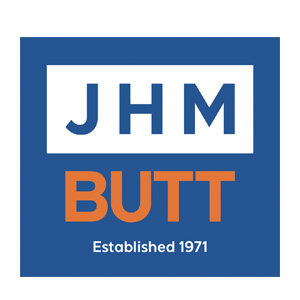 JHM Butt & Company was founded in 1971 to supply quality tools and workshop equipment to the private and public sector. A family owned business, with our own in house GEA accredited engineers. The company provides the following services: Garage Equipment, MOT Equipment, Hand Tools, Health and Safety Products and Signage and Printing.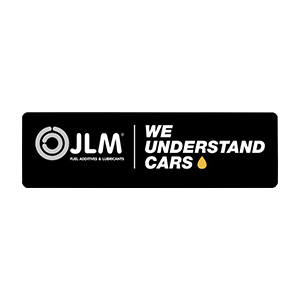 JLM Lubricants offer a comprehensive range of trade trusted professional additives for diesel, petrol and hybrid engines. From industry leading DPF cleaning solutions to innovative treatments for GDI and GPF issues, JLM products will add value to your business and deliver the results you need for your customers.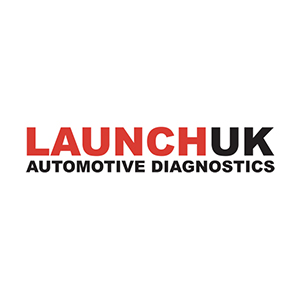 Launch Tech UK offers a leading product portfolio including its new workshop tools, ADAS Pro+ and ADAS Mobile, and its diagnostics range, the X431 Euro Tab III, Immo Pro and Pro 5. Plus, its diagnostic tool add-ons, the BST 360 Battery Tester and X-prog key as well as battery support tools and its popular DPF Gun and cleaning fluid.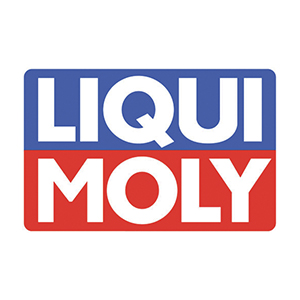 Everything that moves, works better with Liqui Moly. With around 4,000 items, LIQUI MOLY offers a global, uniquely broad range of automotive products including motor oils, additives, car care products and chemically based technical solutions for automotive applications. We are delighted to be able to bring you some of these innovations to Mechanex this year. Visit the stand to learn more.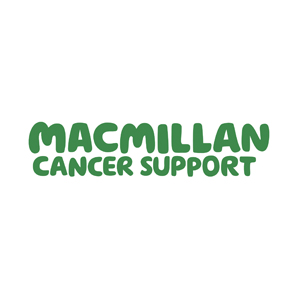 Don't miss your chance to win big whilst supporting four vital areas of Macmillan's work, helping even more people affected by cancer. Cancer is not going anywhere. And neither are we. Macmillan is needed now more than ever. Your support means we can continue to be there for people living with cancer.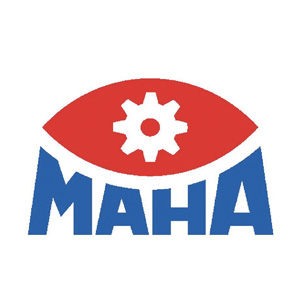 MAHA UK's team of experts are excited at the prospect of welcoming automotive professionals to their stand at Mechanex and demonstrating the capabilities of its DVSA-approved workshop equipment. Louis Tunmore and Luke Fuller will be on-hand to greet visitors with a warm welcome and offer guidance on how MAHA UK can help them meet their workshop needs. On display will be its MLT 1000 and 3000 headlight testers, PMS 3.5 axle play detector and MCD 2000 communication display cabinet used by the MBT brake tester range.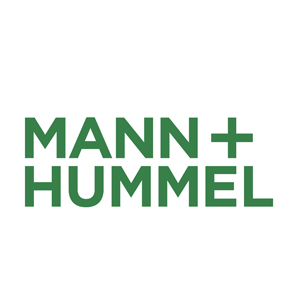 As a global leader and expert in the field of filtration MANN+HUMMEL develops innovative solutions for the health and mobility of people. A wide range of products and services enables us to meet the needs of our customers and society.
With 75 years of experience, Merlin Diesel Systems is one of the leading aftermarket suppliers of diesel fuel injection parts. As authorised distributors for Delphi, Bosch, Denso, Perkins, Stanadyne, Hartridge, Yanmar and Continental, we hold £26m of stock for UK next day delivery. Are you ready to discover diesel excellence?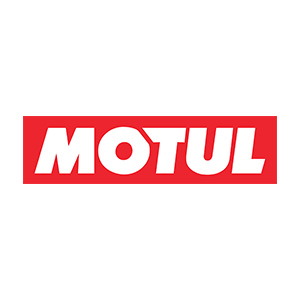 With 170 years of heritage and innovation in lubrication technology, Motul has broken old school systems within the field of competition and motorsport. Recognised for being specialists and pioneering the formulation of 100% synthetic lubricants, the brand has earned a household name for high performance products such as the NGEN series.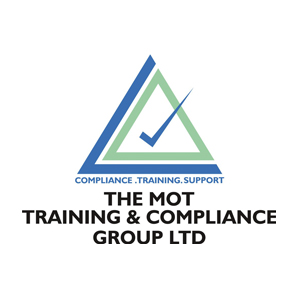 Visit our stand at Sandown to talk about MOT training and Compliance, take a look at our fabulous Compliance Folders, designed to make life easy for you and the DVSA. Come and talk to our team with any questions or concerns about MOT Training or Compliance. We've got some special trade show offers for you too.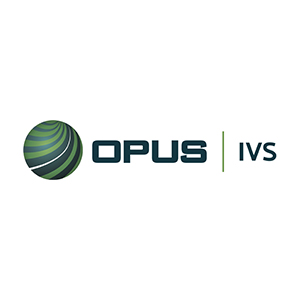 Vehicle Repairs Done Right - the First Time! We understand the importance of getting the right parts and fixing things accurately, right from the start. That's why all Opus IVS diagnostic solutions come with live repair guidance from IVS 360™ OE-brand-specific master technicians. IVS 360™ diagnostic support, accessed via DrivePro™, allows workshops to utilise 100 + OE Brand-Specific Master Technicians for any small or large complex repair job.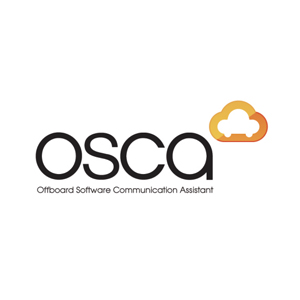 Come and see a live demonstration of what OSCA can bring to your business. Whether you're a mechanic, body shop repairer, or ADAS specialist. OSCA and its application list of over 10,000 jobs can provide accurate and efficient remote diagnostics via a network of live vehicle technicians removing the need to rely on the dealer network.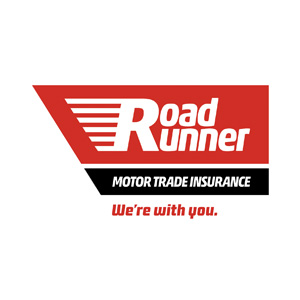 We are Road Runner, the original motor trade insurance specialists. For the past 25 years+, we've been offering Road Risks, Liability and Premises cover for independent motor traders. In fact, we were one of the very first brokers to specialise in this area.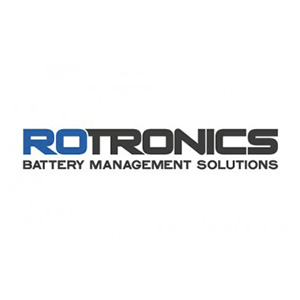 Rotronics the UK's partner for both CTEK & Midtronics battery testing and charging technologies is the leading provider of battery management solutions, and has been supporting the industry for over 20 years with is knowledge, expertise and sales and service support.The team will be showcasing the latest in 12v and EV diagnostic battery diagnostic technologies, along with live demonstrations of its industry leading ROBIS (Online battery information portal).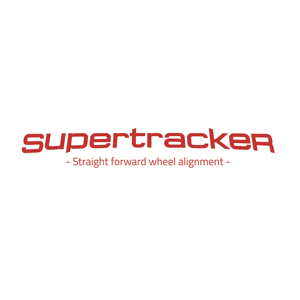 Supertracker, the well known and trusted wheel alignment manufacturer, will be on stand offering live demonstrations of its laser and CCD technology. See for yourself why Supertracker wheel alignment systems are one of the most straightforward, reliable systems on the market; with national aftercare support and UK manufacturing.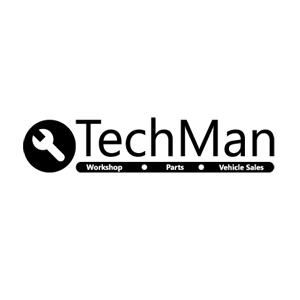 TechMan is a specialist garage management system that helps garages and technicians boost efficiency, improve customer service and grow profitability. Attendees will be able to see the latest integrations from TechMan including its new BookMyGarage.com feature, plus the TechMan team will be on-hand to offer an insight into how having a garage management system can improve processes and futureproof businesses.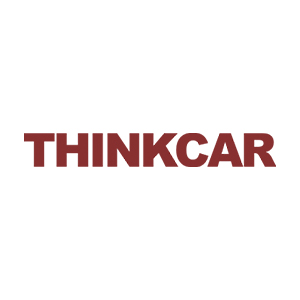 Thinkcar UK is a new name to the UK Diagnostics industry, however they have the DNA of one of the worlds largest global diagnostic brands.On display will be one of the most complete and exciting ranges to be released in the UK for years. From personal tools perfect for a technicians box up to the range topping Euro MAX with 4 channel scope. Come and see us at the stand at Sandown.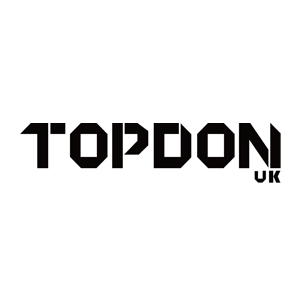 Founded in 2018 TOPDON quickly gathered the attention of automotive experts, DIY gearheads, and trained technicians to provide users with a premium service. We are focused on chasing higher accuracy, more efficiency, and creating cutting-edge technology solutions for our customers.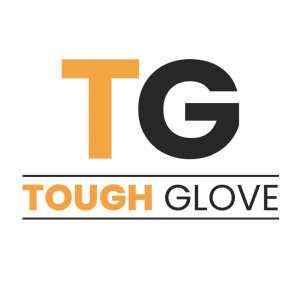 Tough Glove are trusted suppliers of protective disposable gloves for automotive, construction and industrial workers. Our disposable gloves provide outstanding resistance to punctures, chemicals and germs.All Tough Glove products are durable, strong and resilient to wear.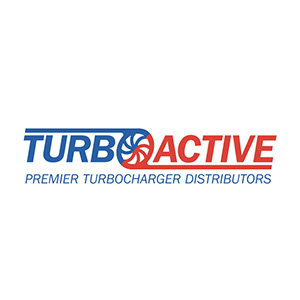 Officially UK distributor for the world's leading turbocharger manufacturers, Garrett, BorgWarner, Mitsubishi, IHI, Continental and BMTS. Situated in modern facilities near Stockton on Tees, we stock over 6,000 OE new and exchange turbochargers, the largest stocks in the UK, all available for next day delivery.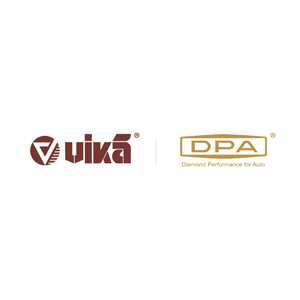 As a world leading auto spare parts service supplier, Vika and DPA, offers top-level automotive parts for Volkswagen, ŠKODA, Audi, and SEAT models. Vika hold over 20,000 parts in its range focusing on mechanical and service parts. DPA-Diamond Performance Auto cover a comprehensive Body parts workshop range.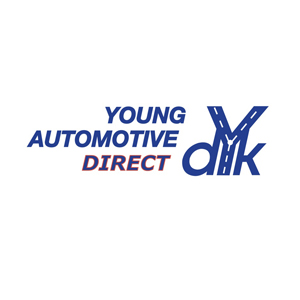 We are specialist distributors of a comprehensive range of Tyre Repair, Workshop Consumables & Servicing Products alongside Corghi Tyre Changing & Wheel Balancing Equipment. Supplying high-quality brands such as Trax Wheel Balance Weights, Tech Tyre Repair Materials and Aircat Air Tools to meet all demands in the tyre industry. Please visit our stand to learn more and how best we can help you.
SANDOWN PARK
PORTSMOUTH ROAD
ESHER
SURREY
KT10 9AJ
BY CAR
The arena is close to the M25 and is easily reached by car. Parking is FREE.
BY TRAIN
Esher railway station is a 10 minute walk from the arena.